Here's a column I recently did for our Humber College Take Note newsletter.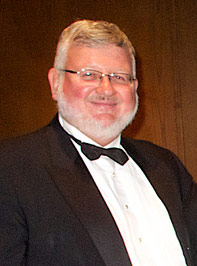 Just about every gig I have done over the last 38 years has had a Humber connection in one way or another. We have turned out so many great instrumental and vocal performers, composers, arrangers, music and recording producers, music software developers, educators, clinicians, and music industry people, that it's hard not to bump into them! One of the main reasons for our success graduating top students is our superb faculty, who have always stayed current with the latest musical styles, played the best gigs with the best players, composed and arranged for albums, CD's, T.V., and films, recorded critically acclaimed CD's, and have tried to pass on their passion for their art to their students.
I was reminded of Humber's presence in the Toronto music scene this January performing with many of my Humber faculty colleagues and alumni in three world-class big bands. The first gig in the new year was at Humber's state-of-the-art studio, engineered by our very own Ian Terry, recording a second CD for John MacLeod's (Juno Award winning) Rex Hotel Orchestra. John and I have been teaching here for many years, but we were also Humber students back in the early 70's, when it was the only jazz program in Canada. We recorded 11 tunes in 6 hours which is somewhat of a record, but it helped that the band was filled with many of Toronto's best players, including Humber alumni and current teachers John Johnson, Bob Leonard, Ted Warren, Joey Goldstein, Jason Logue, Brian O'Kane, John Challoner, and Colin Murray. John's cornet and flugelhorn playing and composing have always been first-rate, but he is one of the few veteran arrangers who manages to keep the "Toronto Sound" alive! John and this big band play the last Monday of every month at the Rex, so come on out to hear some great music!
For the last few years I've played lead trombone in the Kirk MacDonald Jazz Orchestra, another Humber alumni and teacher rich 19-piece all-star ensemble dedicated to performing his original compositions arranged by leading Canadian and U.S. writers. Kirk, a full-time professor in our department has recorded many CD's and garnered numerous awards over the years for his wonderful sax playing and composing. In the second week of January we performed at the Rex Hotel Jazz Club for three nights, playing his beautiful, intense, and challenging music from our last two (Humber Studios recorded) CD's "Deep Shadows" and "Family Suite". The enthusiastic audiences packed the club every night to hear superb solos from Kirk, Pat LaBarbera, P.J. Perry, Nancy Walker, Barry Romberg, Kevin Turcotte, Lorne Lofsky, Kelsley Grant, Neil Swainson, and so many other great players in the band.
A Saturday night gig at a sold-out Koerner Hall was another musical highlight for me this month, with a tribute concert to the late, great, Dizzy Gillespie. He is not with us anymore of course, but his iconic bell-skyward horn made it! The Canadian trumpet virtuoso Jens Lindemann put together this program, featuring one of the greatest trumpet players of all time Doc Severinsen, top American trombonist Wycliffe Gordon, Jens, and the Yamaha All-Star Big Band. Doc is 85 years old now, but he still has his great sense of humour and the high notes and sound that made him famous! Jens was in top form too, matching the energy of Doc's high notes, and demonstrating his exquisite sound and fluent technique on some feature tunes. Wycliffe is an amazing musician, his New Orleans inspired singing, trombone, trumpet, and slide trumpet playing have such style and virtuosity, it really was a pleasure hearing him play. I had a chance to write a new chart of Dizzy's "Con Alma" for this concert to feature Wycliffe, myself, and great trombone soloist Alain Trudel. After a few weeks in the basement working on the chart at the computer it was great to hear it performed live, and so beautifully. The big band was indeed an all-star band full of superb players such as Mike Herriot, Chase Sanborn, Kelly Jefferson and many Humber connections, including Steve McDade, Mike Downes, Ted Warren, Steve Butterworth, Andy Ballentyne, John Johnson, and Bob Leonard.
It has been a fun month so far. All three gigs were challenging in different ways, but very rewarding musically. Playing great music with wonderful colleagues and guest artists is why we smile at the end of the night, and then remember we might get paid for it too!
Al Kay